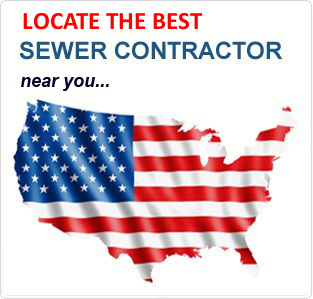 Sewer Repair Made Simple New Repair Technologies That Save You Money

Sewer Repair No Longer Requires Digging New Technlogy Eliminates The Need To Dig

The Latest Technology In Sewer Repair Available For Industrial, Commercial and Residential Applications.

Find Local Sewer Contractors Locate Expert Sewer Repair contactors in your local city.
Information Center


TRENCHLESS SEWER REPAIR EXPLAINED
So What The Heck Is Trenchless Sewer Repair?
This is a very good question and one we get asked quite a bit. There are several types of trenchless sewer or pipe repair available today. First off, the important thing to understand when asking, What is trenchless, is that we do not to dig up your yard, or tear up your deck or floors to access, diagnose or repair your sewer system. In the past or shall we now officially say, the old fashioned way of repairing your sewer you had excavate your sewer, which meant you needed to dig it up.
Trenchless Will Fix Any Sewer Pipe Without Digging
When we say you need to dig it up, this also means, whatever was excavated had to be put back or replaced. This is where a lot of the costs took place not to mention it usually would take a week to repair a residential home sewer. Well should you choose you do not need to rely on this type of repair anymore. Those days are long gone. Now you can have your home or business sewer system rehabilitated in about a day and it usually costs a lot less.
Want To Learn More About Trenchless Methods?
If you would like to learn more about trenchless sewer repair and would like to receive a FREE estimate then call us today and we will have one of our experienced technicians help you out. We take pride in offering our customers the latest in trenchless sewer so whether you are looking for trenchless sewer pipe lining or trenchless sewer pipe bursting we are here to help you permanently repair and rehabilitate your sewer system.