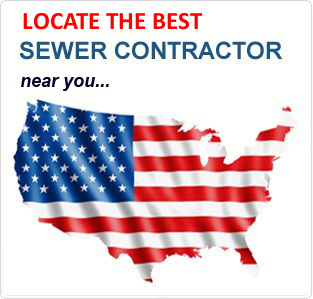 Nothing But Sewer Experts Here Specialists In All Things Sewer and Drain

Smart "No Dig" Solutions Clean Repairs With No Digging Required

The Latest Technology In Sewer Repair Available For Industrial, Commercial and Residential Applications.

Find Your Local Sewer Contractors Locate Expert Sewer Repair Contactors in Your Local City.
Information Center


Commercial Sewer Contractors
Experience Makes All The Difference
We are the leader in the sewer repair commercial arena, the contractors here have vast amounts of on the job training and are experts are all types of sewer repair. One of the most requested types of repair used in the commercial world is, trenchless sewer repair. Most commercial applications do not want to dig up old pipes or sewer lines. We understand that sometimes digging up old pipes and sewer lines can cause a host of unforeseen problems that is why trenchless pipe rehabilitation or CIPP is our number one request.
No Plumbers Here, Only Sewer Specialists
Most of the contractors here have extensive training and experience with trenchless pipe rehabilitation or CIPP repair. Whether you need to look into trenchless pipe bursting or CIPP we can accommodate and our technicians actually own their own equipment so this helps to keep the job costs low. We understand that whether you need to bid a job or you need a rush job it is important to offer the latest technology and to get the job done on time and on budget.
Get It Done Right - On Time and On Budget
Delivering jobs on time and on budget is our strong point. The great thing about most trenchless repair solutions it allows for the contractor to get the job done more efficiently and below budget. If you have a commercial job and you need a no cost, FREE estimate on how best to repair your faulty pipes then call us today and let one of our qualified technicians get you the best information so you can make the right decision.
Click To Locate Commercial Sewer Contractors in your area.
Housing Developments
Hospitals
Condominiums
Mobile Home Parks
Restaurants
Shopping Malls
Retail Stores
Office Buildings
Industrial Parks