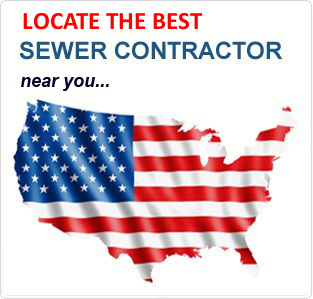 Nothing But Sewer Experts Here Specialists In All Things Sewer and Drain

Smart "No Dig" Solutions Clean Repairs With No Digging Required

The Latest Technology In Sewer Repair Available For Industrial, Commercial and Residential Applications.

Find Your Local Sewer Contractors Locate Expert Sewer Repair Contactors in Your Local City.
Information Center


SEWER PIPE RELINING EXPLAINED
Sewer Pipe Lining Is Usually The Way To Go
Welcome to our number one most requested serviced that our customers call and ask about every single day. Sewer pipe lining has taken our industry by storm as more and more people learn and understand the benefits it becomes a simple decision. It costs less, it saves you time and it comes with a longer warranty. Also, we can safely say that with sewer pipe lining we can rehabilitate your sewer back to a better than new condition.
How Does Sewer Pipe Lining Work?
With this type of repair, we use a resin epoxy saturated felt liner and once the entire liner has been completely saturated it is ready to be inserted into your old, host pipe with a special machine that will blow it in place. After this the technician will then insert an air bladder into the line and will inflate it with air to make sure the epoxy liner adheres and sticks to the interior of the old pipe. Now it is allowed to cure in place where it hardens and then the air bladder is deflated and pulled out. What is left behind is a brand new seamless piece of pipe that roots cannot penetrate.
Want More Information on Sewer Pipe Relining?
The actual liner itself is smooth and seamless and will improve the flow rate of your sewer which is always a good thing to get whatever is inside the sewer pipe out to the city sewer asap. Call us today if you would like a FREE estimate on this type of repair.