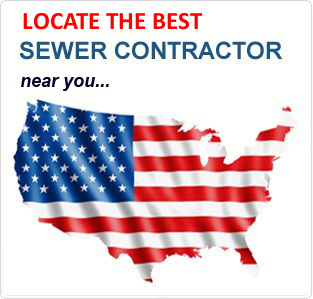 Nothing But Sewer Experts Here Specialists In All Things Sewer and Drain

Smart "No Dig" Solutions Clean Repairs With No Digging Required

The Latest Technology In Sewer Repair Available For Industrial, Commercial and Residential Applications.

Find Your Local Sewer Contractors Locate Expert Sewer Repair Contactors in Your Local City.
Information Center


SEWER PIPE BURSTING EXPLAINED
What Is Sewer Pipe Bursting?
Another popular type of trenchless sewer repair that does not require a resin saturated liner, is called pipe bursting. Pipe bursting is quickly becoming one of the top types of trenchless repair. It is truly a money saving technique and it takes less than a day to fully rehabilitate your business or residential sewer system. Most of the customers love this type of repair and these contractors end up getting a ton of referrals.
How Does Sewer Pipe Bursting Work?
Trenchless Pipe Bursting A brand new sewer line without the mess and headaches of excavation
First off, they insert an oversized auger type head into the front the old sewer pipe and a cable or chain is attached to the auger head so that a machine can pull the new pipe through the old pipe. Typically they pull the HDPE in place. HDPE, is called high density polyethylene pipe and it's the grey flexible pipe that you may have seen in the past. This is the best possible pipe to use as the warranty is second to none. One of the best things about pipe bursting is that it will burst out and completely destroy the old pipe. They can burst out just about any pipe, from PVC, to clay terra cotta or even cast iron. .
Want To Learn More About Sewer Pipe Bursting?
If you are interested and would like to learn more about pipe bursting and you think you may be a good candidate then call today for your FREE estimate. The technicians are standing by to assist you.